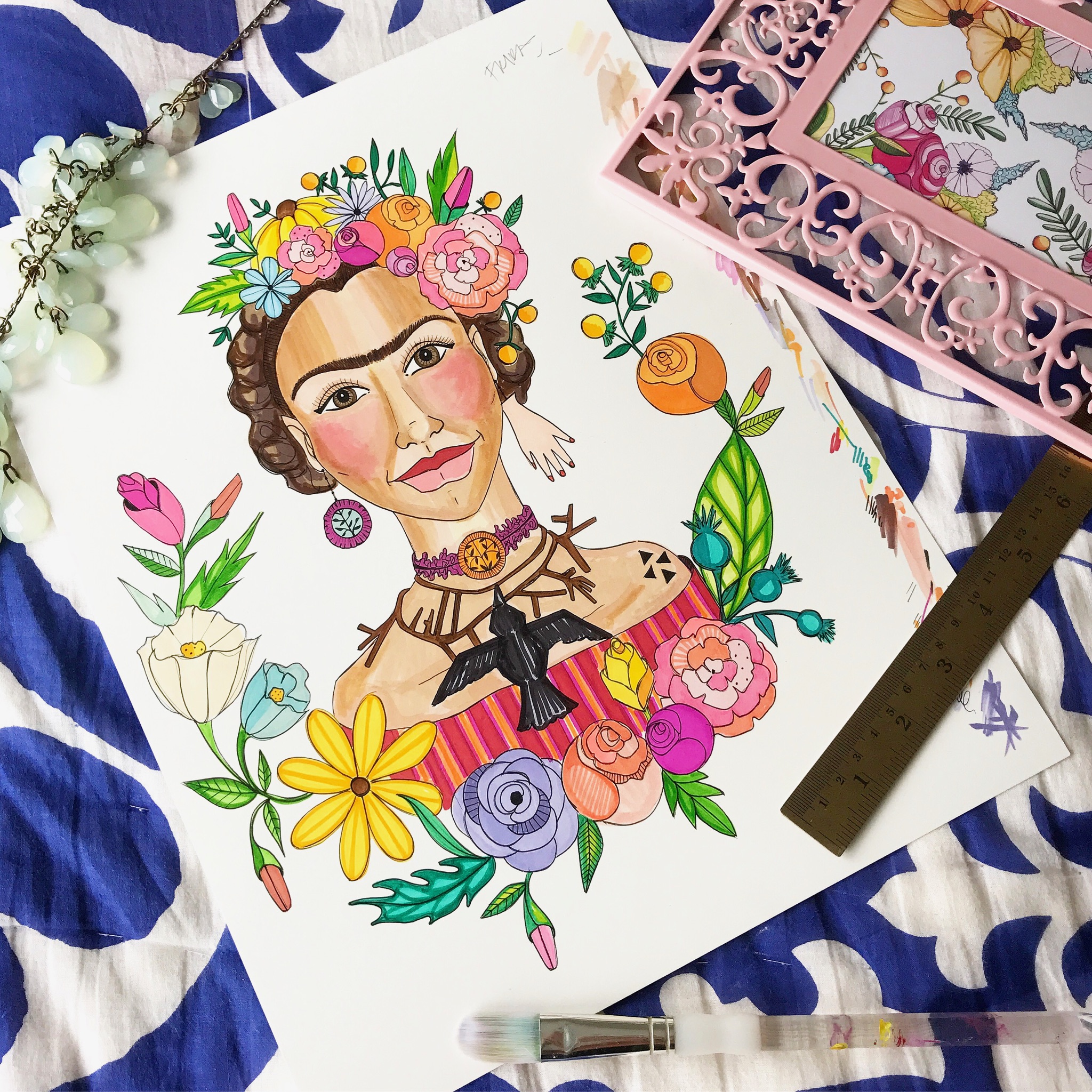 HOW I STARTED
I've loved to draw and paint since I was little. I remember one of the first drawings I did was for the invitation for my grandma's annual Christmas Tree Party. I drew a gangly looking group of angel-mermaids with bows in their hair. Very Christmasy. From there, I was hooked. Eventually my love of being creative led me to (dislike math) major in art. While I was in school, I did some freelance work and showed my paintings in a few different art fairs and shows. Today, between my job and freelance work I still get to draw everyday. I feel super lucky that something I was so passionate about as a kid is still a huge part of my life!
WHAT I DO
Greeting Cards, Comics, Invitations, Paintings, Murals, Illustrations, Portraits
…and more! I'm happy to work with you if you have other amazing ideas!
COST
Cost of my custom services varies on a client by client basis. If you'd like to learn more, simply submit an inquiry and I'll get back to you as soon as possible. Thank you for your interest!